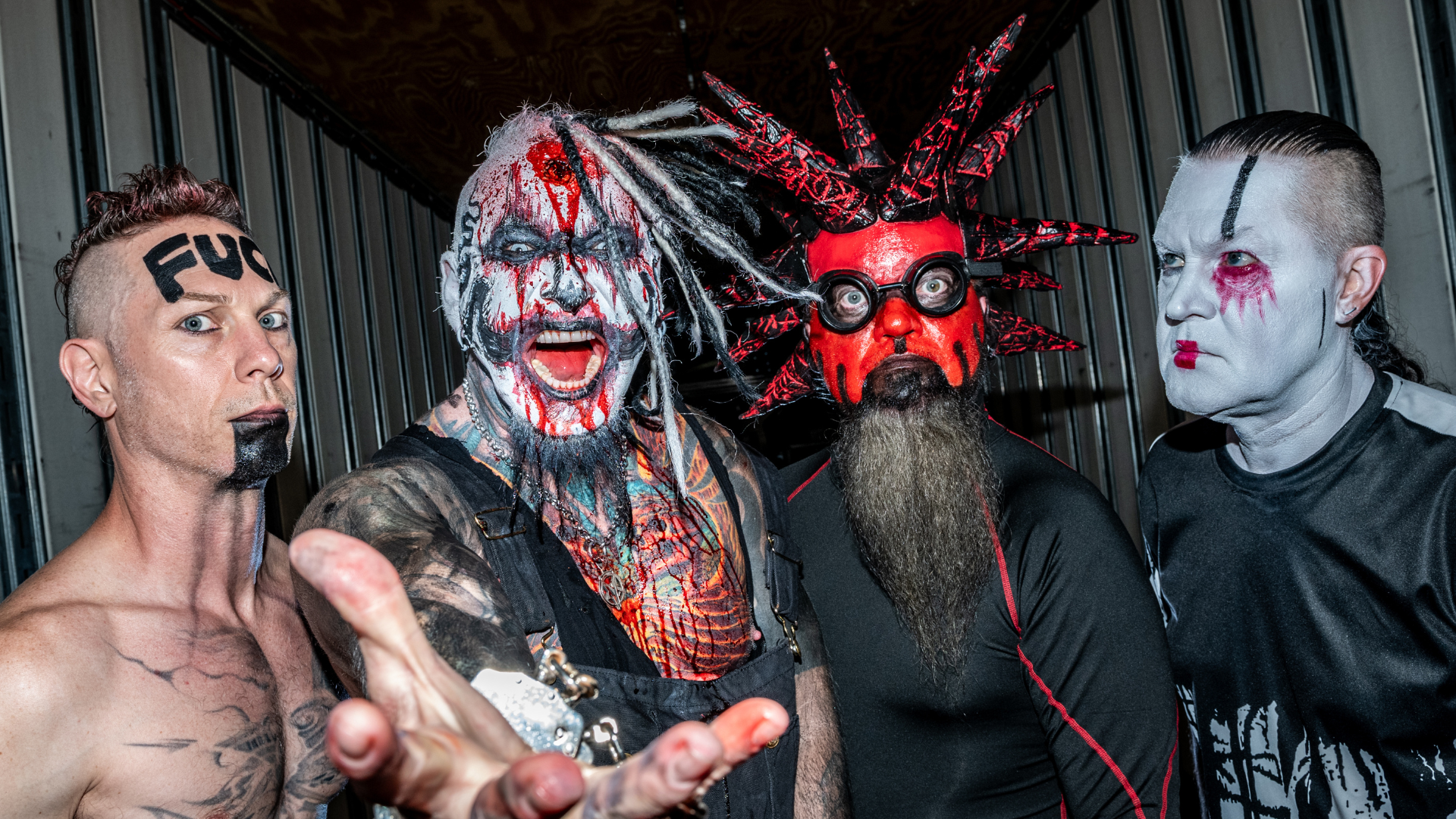 Mudvayne & Coal Chamber
RUNNING TIMES
DOORS 7PM
START 8PM

Rest of times to be announced.
*All times approximate and subject to change by the artist.
PHOTO POLICY
No video, audio or professional photography unless stated otherwise by the promoter.
---
EVENT INFORMATION
After an absence of well over a decade, Mudvayne and Coal Chamber have joined forces for an EPIC Australian tour in February.
"Wriggled between nu-metal, alt-metal, prog and hard rock in a way that remains completely unrivalled to this day. No one else has or ever will sound quite like Mudvayne"  - Revolver Magazine

Mudvayne have sold more than six million albums worldwide with 3 Platinum albums in Australia alone. They were honoured with the first ever MTV2 Award and were heavily featured in the pages of Rolling Stone, Revolver, Entertainment Weekly, Newsweek, Blender, Maxim, Spin, Guitar World, USA Today, and countless others media outlets where metal bands fear to tread. They were even written into a pivotal episode of The Sopranos! 

For most artists, such achievements usually mark the summation of an entire career - if they're lucky. For Mudvayne, that was just their first 5 years.

The Ill Noise from Illinois unleashed their Lethal Dose in 2000 via their debut album L.D. 50.
The jaw dropping video for Dig and mind bending groove of Death Blooms created legions of fans who would remain forever loyal as evidenced by the 2.5 million monthly listeners that continue to immerse themselves in Mudvayne's soundscape on Spotify. An army of 2.5 million monthly listeners on Mudvayne's Spotify have amassed an astonishing 171 million plays for Happy? From 2005's Lost and Found, a testament to the enduring power of their music.

Mudvayne's musical alchemy defies categorisation, seamlessly blending death metal, jazz, fusion, progressive rock, and world music into an audacious mix that completely sets them apart from their peers; so much so that they are unofficially credited with creating the 'math metal' genre.

"Nu metal would never have left the starting gates if it weren't for the achievements of Coal Chamber." Alternative Press

Coal Chamber were one of the first bands to weave detuned guitars, noisy textures, white knuckle intensity, hardcore punk, and hip hop like they were always meant to be.

Bridging the gap between heavy metal power and industrial groove at an infectious tempo, their self titled debut delivered the classics, Loco, Sway, Big Truck, and Oddity and was included in Kerrang! Magazines' 'Greatest Nu-Metal Albums of All Time'. 
Their influence is undeniable.

Chamber Music and Dark Days followed respectively with the band dominating every festival and stage they appeared on, before 2015's Rivals which did not so much press the reset button on their career as much as smashed the thing with a hammer.
Pre Sale Tickets on sale September 12 @ 9.00am Local Time
General on sale September 14 @ 10.00am Local Time

Pre Register HERE for exclusive access to pre sale tickets.
Important Event Information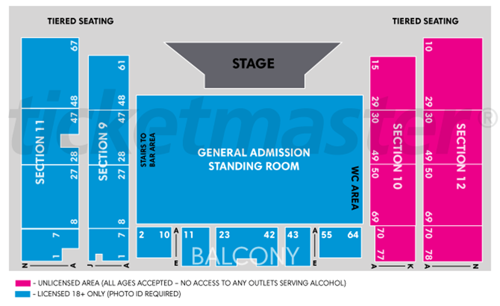 This event has mixed licensing. Please ensure that you check your tickets before you purchase them to ensure you are buying the correct tickets.
The Main Floor (General Admission Standing) and reserved seating in the Balcony, Section 9 and Section 11 are entirely licensed 18+. All ticketholders in these areas will be required to provide one of five government approved photo ID's to gain entry into the venue.
Reserved Seating in Section 10 and Section 12 are All Ages and entirely unlicensed. No service of alcohol from the Food & Beverage outlets in these sections will be available.
Festival Hall strictly adheres to Responsible Serving of Alcohol practices. Patrons deemed by Festival Hall staff to be intoxicated and/or affected by drugs may be refused entry, not be served alcohol, asked to leave the venue, or may be removed from the venue.
Please refer to our VISIT FAQs for further information on Festival Hall's liquor licensing and conditions of entry.